Helping Industry through the Complexity of Business and Change Management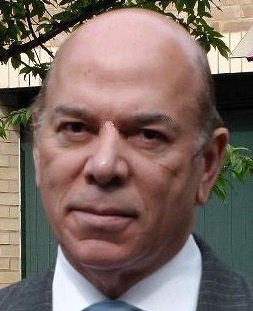 A charismatic natural leader who is committed to excellence, who can work with teams to achieve positive results for stakeholders.
Experienced at entering new markets, launching new investments and companies, introducing new products and services nationally and internationally, including assembling a management team and setting a strategic direction that works in today's volatile market. This includes guiding a company through difficulties and then returning it successfully to the public market, delivering the highest returns through strategic repositioning and operational discipline.
Overall, I have led companies whose size differed from startups to the £mm S&P 500, with all the complexities each brings, triaging and diagnosing issues; bridging the space between the vision and the execution of strategy and on-going operation of the business.
During the last 20 years, worked with several PEs, VCs and Banks to raise capital for a number of companies.
TARGET
New Ventures, Start-ups, Business Recovery, Turnarounds, Mergers & Acquisitions, Business Development, Project Management, Telecommunications, e-Commerce and Technology (H/W, S/W) Companies.
PROVEN EXPERTISE
INTERNATIONAL: Lived in and Managed operations in more than 15 countries in EMEA and NA.
PE, VC FINANCE: Helped raised between £mm investment capital, to support M&As, MBO's and the acquisition of a number of companies.
LEADERSHIP: Grew revenues of several organisations overachieving expec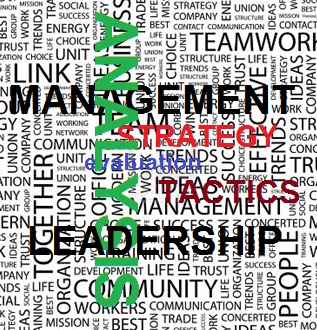 tation.
INNOVATION: Launched a number of new technology prototype products and services internationally.
TURNAROUNDS: Dramatically re-engineered how a number of companies operated, preventing them from drowning in their own red ink.
e-COMMERCE: Founder of EDI. Author of "Killing the paper dragon" replacing paper with e-transactions. (Butterworth Heinemann, Oxford 1990)
DIGITALIZATION: Involved at a strategic level with a number of digitalization projects.
MENTOR : Mentor to Chairmen, CEOs and young entrepreneurs.
CHARITIES: Helped to support a number of charities (The Myasthenia Gravis Association, The Haemophilia Society, Cancer Research, Allergy UK, and more.)
I am a member

of Mentorsme, operated by the Business Finance Taskforce, which has been set up by the British Bankers' Association, made up of five banks: Barclays, HSBC, Lloyds Banking Group, RBS and Santander.
I work across all the main business disciplines - business development, sales and marketing are particular strengths - with many years' experience of either building and running a major business, working at Board level in SMEs as well as in large PLCs.
I am systemic, innovative and able to help businesses achieve their business goals, meeting the needs of stakeholders, investors, shareholders, customers and employees, with a range of skills needed to help increase productivity and profitability, drawing on their extensive business experience and access to a range of successful corporate managers globally.
HISTORY
Public / Voluntary Sector / Local Authority / Charity Work
Chairman, School Governors' Association,  Southwark, London
November 2015 - Present
Appointed November 2015 covering over 120 Schools in Southwark As Chairman of Southwark's SGA, I hold regular meetings with School Governors in Southwark, covering several topics including DfE updates; knife crime in schools; mental health issues; safeguarding; how schools can succeed and stay on top; outdoor activities for children and young people; Use of social media in schools; recruitment issues; the employment law; parent partnerships; population growth; etc. etc. The meetings have been extremely successful, with contributors from the DfE, UK Government, the London Mayor's Office, various Universities, Youth Organisations, and Accounting firms such as KPMG, EY and PWC.
Local Authority School Governor, St Joseph's RC School, Southwark

 


September 2012 - Present
A member of the Finance, Personnel, Remuneration, Premises, and Curriculum Committees.
Achieved excellence rating in July 2014 (in top 1% of primary schools in UK)
Local Authority & Bermondsey Community School Governor, Alma Primary School October 2010 - August 2012
Was a poor performing school situated in a mixed area of housing that is one of the highest areas of deprivation in Europe.  Children started school with abilities that were very low when compared to expectations for their age.
Private Sector / Leadership Experience
CEO, NED, Mentor and Advisor - Metzgen Associates
April 2010 - Present
Provision of Interim Management and Non-Executive Management resources.  Helping companies seize prospects for long-term growth and avoid exposure to risks from organisational blind spots or from any unwillingness to acknowledge external change. I work across all the main business disciplines with many years' experience of mentoring, building, running and growing a number of businesses locally and internationally.
Mentor to a number of Chairmen and CEOs.
Also working with one of the largest housing providers in London, Essex and the Southeast.  Mentor to college students finishing their training to improve their prospects and find new opportunities.
NED - CityFibre Holdings
November 2010 - March 2011
CityFibre Holdings, (new owners of i3 Group UK) provide "fibre to the home" network technology.
Part of the original management team in the acquisition (MBO) of The i3 Group (formerly H2O Networks Group).
Mentor to the CEO.
Helped to raise £4m VC and PE investment.
NED i3 Group and
Interim CEO Opencity Media Ltd - i3 Group Limited
May 2010 - September 2010
Non-Executive Director on the main board of the i3 Group.  They developed a number of technologies and methodologies for deploying fibre optic infrastructure to the home, including laying fibre cables within the water and sewage systems. This included working in partnership with various water supply companies.
Interim CEO of OpenCity Media Limited, a division of the i3 Group responsible for installing Fibre direct to the home (FTTH) across the UK.
Advisor to the Board and working with the Group COO to orchestrate a complex 10-year Business Plan to obtain £ multi investment.
Chief Executive - Masabi
July 2008 - June 2009
Masabi is a software company who builds secure mobile phone applications enabling mobile phone users to perform banking, rail and event ticketing and other secure services from standard mobile phones of almost any age.
Worked with Financial Institutions covering secure payments, money transfer applications.
Developed Business Plan focusing and structuring the Company in order to raise external investment.
Helped to raise VC investment.
Mentor / Advisor / PMO Consultant
March 2005 - June 2008
Mentor / Advisor to a few Chief Executives in UK and US.
Project managed a number of Construction / Building projects around London
President - SynerG Communications
May 2001 - February 2005
In partnership with AT&T and Lucent, SynerG Communications Inc.
An early-stage telecommunications company, building an asset owned ATM & IP Virtual Global Network across three Regions (US, Europe, Asia) using state of the art fibre network technology, to provide Wide Spectrum Ultra-Speed Broadband network access as well as Internet, Voice, Video Conferencing, Video-on-Demand and local networking.
Built alliances with Telecom Partners across North America, Europe and 9 Asian countries
Drove simplification and rationalisation of the Global Services, reducing complexity to provide maximum return on investment.
Chief Executive - OmniTicket Network / VGS Systems
2000 – 2001
A "turnaround". OmniTicket was a Delaware-based (with Paris HQ), world-leading provider of ticketing hardware, software, and access control systems to the Entertainment and Cultural Events industry. Customers included some of the most prestigious venues: Walt Disney World, Universal Studios, Euro Disneyland, London Eye, Madame Tussauds, Louvre, Eiffel Tour, Château de Versailles, the Colosseum and Foro Romano, the Metropolitan Museum of Art, Parc Asterix, Opera de Paris, Formula One track at Magny-Cours, and Paramount's theme parks.
Reduced Company's headcount in US, Canada, France, UK and Italy by over 20% in order to prevent the drowning of the entire operation in its own red ink.
Dramatically re-engineered the structure and how the company operated and delivery mechanism world-wide.
Helped raise $15m additional investment capital.
International Business Development Director - British Telecom Europe
1995 - 2000
Worked in building out Alliance Partnerships across Europe.  Fulfilled a crucial European interface role, critical to the success of BT Global Solutions, and managed an international sales group, which supported JV and Alliance partners in major international outsourcing bids.
Launched BT Europe's Global Services Division across Europe (Managed Services - large scale systems transformation projects).
Increased revenues from £10m p.a. to £100m p.a. in 3 years.
CEO Director General FT Network Services - France Telecom  / Global One
1990 - 1995
A division of Group France Telecom that provided Managed Network Services, Internet, Extranet, Wireless and other telecom Value Added Services.
Recruited to build from scratch France Telecom Network Services Organization across Europe.
Grew France Telecom Network Services operations from scratch, $zero to $240million turnover, adding $80 million to the bottom line in 2 years and grew the organisation to be one of the most successful divisions, measured against marketing objectives, new business opportunities and annual profit plan.
Acquired a number of Companies within the UK.
PRE 1990 EXPERIENCE
Senior Sales & Marketing Director IBM Europe – IBM (London, UK & Paris, France)
Headed International Sales Organization for IBM Europe (17 countries in EMEA & Asia), based in IBM EHQ Paris, France.
Top UK Sales Manager (600% Sales)  10 x 100% Clubs, 3 x Golden Circles.
Headed IBM's entry into the telecommunications market as Sales Director following UK liberalisation of Telecoms in 1984.
Responsible for marketing IBM Services to the Media, Broadcasting and Publications Industry across Europe.
Founder of EDI - Introduced Electronic Trading, Paperless Trading to Industry.  Convinced Industry including Banks and Governments to exchange documents electronically.
A British Citizen